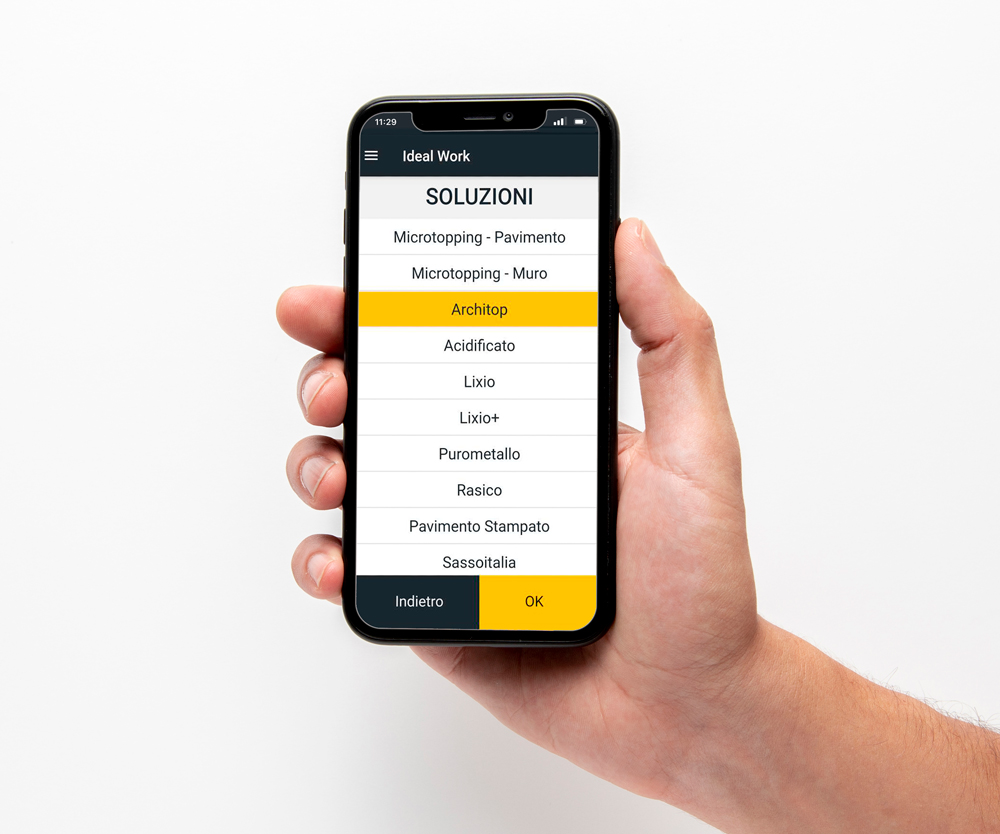 Would you like to be able to easily calculate the correct quantities of materials to place an order and find the correct installation methods for our solutions?
Would you like to have Maurizio, Stefano or Giuliano on site to give you precise calculations at any given moment?
Our goal is to create a tool that can assist you in material calculation and with application processes required on site – a tool that serves as a guide, offering 24/7 technical assistance.
To achieve this this goal we have developed our new App 'IDEAL WORK 24/7'
An App exclusively developed for and available to Ideal Work clients
How does it works:
– MATERIAL CALCULATION
To estimate, in accordance with the area to cover, the quantity of material you need to get the job done.
– FORMULAS AND MIXING
To estimate the ratio of the various mixtures.
To access:
You have to be an Ideal Work applicator.
If you don't know your login details, contact us.